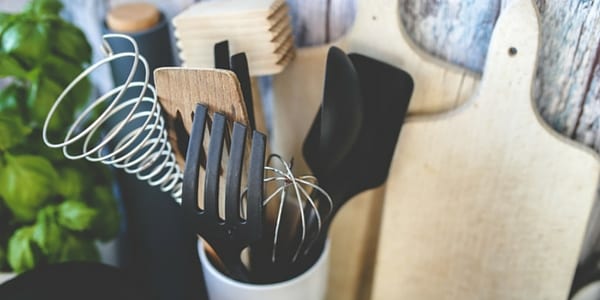 gluten free || grain free || dairy free || vegan || refined sugar free Ingredients
These delicious soft and chewy cookies will keep you coming back for more! They're always a hit… WARNING… they might be slightly addictive! They make the perfect homemade gift or guilt free baked treat. They are Paleo, Gluten free, grain free, refined sugar free, dairy free and packed full of favour!
If you would like more recipes straight to you inbox, you can sign up to receive my newsletter at www.cookedwithlove.com.au. You can also follow me on instagram – @cooked_with_love_ or find me on Facebook at www.facebook.com/cookedwithlove.com.au!
Until next month have fun cooking with love,
Katherine
Makes about 20 cookies
Ingredients
2 1/2 cups almond meal
1/4 cup cacao nibs
1/4 cup goji berries
4 tbs liquid sweetener (I like to use honey but you could use coconut nectar or maple syrup)
6 tbs macadamia oil
1/2 tsp vanilla powder or extract
1/4 tsp salt
Method
1. Pe-heat oven to 150 degrees (fan forced). Into medium sized bowl add almond meal, cacao nibs, goji berries, vanilla powder, baking powderandsalt and mix to combine.
 2. Add in macadamia oil and your choice of liquid sweetener. Use the back of a spoon to work the mixture together. Don't be tempted to add more liquid, it will come together with a bit of elbow grease. You may want to us the warmth of your hands to bring it together.
3. Chill mixture in the fridge for about 10 mins. This step is important, if the mixture is too warm the cookies can burn on the bottom before they are cooked.
4. Remove mixture from the fridge. Roll mixture into balls using a tablespoon amount and place on a tray linked with baking paper. Press balls down with the back of spoon to mould them into a cookie shape.(The cookies won't change shape much while cooking. If you find the mixture is too dry, the cookies are cracking and not staying together, you can add a little more macadamia oil to the mixture)  
5. Bake cookies at 145-150 degrees (fan forced) for 12-15 mins or until golden. They should still be soft when they come out of the oven. Once they are cool, the cookies will harden leaving a soft and chewy centre. (It depends on your oven as to how long they take, I always do a test batch of a couple of cookies to get the timing and temperature right)  
6. Once you've removed your cookies from the oven, leave them to cool. They will last for about 5 days in an air tight container… in my house they're usually gone well before this!
Enjoy!