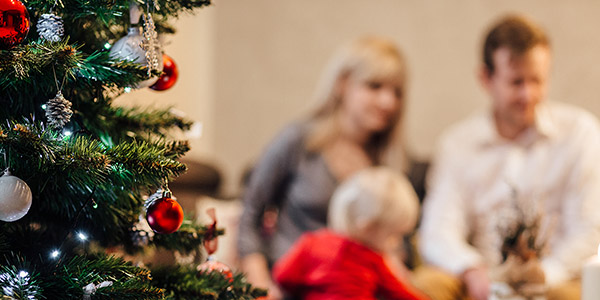 With the Christmas period upon us the focus is on giving. The media is full of gifting ideas as we are whipped into a spending frenzy for the 'silly season'. Apart from the commercial component of the Christmas period the season brings with it a reminder of the importance of directing our thoughts and resources towards others, especially those who we love or those less fortunate than us.
This brings up the question on what is the most precious gift that we can give another person.
The Christmas period is certainly a time for the giving of physical gifts and whilst it is pleasing to receive and to give physical gifts it doesn't take long for their gloss to tarnish and the novelty to wear off. Whilst physical gifts can certainly consume a lot of money their worth is rather limited.
The real gifts lie within each of us. Whilst not wrapped in red and green paper covered with sparkles the inner gifts that we hold for others are priceless and they are active 24/7/365.
Attending to others needs and helping them in their time of crisis is a noble gesture that can certainly turn lives around. As Mark Twain said, "Kindness is the language which the deaf can hear and the blind can see." However, whilst help can get people over a 'speed bump' in their life it tends to be shallow and short lived unless empowerment, action and movement accompany it.
As you know, as chiropractors we focus on movement. Movement creates empowerment. In fact life is movement and movement is life – movement is health.
What's the difference between a brown, dry stick lying on the ground and a branch on the same tree that is still attached? The stick on the ground is dead – it has lost its life force. It is rigid and brittle. The branch on the tree has life flowing through it. It is green and growing. It is flexible and adapts to the wind and other objects that it interacts with.
Healthy bodies move.
Likewise is the case with your body. To the degree that your body has movement it has life. The more rigid the cells, tissues, organs and systems of your body become the less you are able to adapt. The interesting thing about your body is that every part is dependant on every other part. Your toes literally have and affect on your nose. You are a chain of movement from top bottom and back.
Healthy teams move.
Likewise, within a team of people the same principles apply. As you have probably noticed Coast Chiropractic Kawana is a living, dynamic experience in which a group of unique individuals do their best work of empowering practice members to be their best. As with all healthy systems there is a constant state of movement within the practice.
This year the movement at CCK involved new additions to the team (or at least the CCK at home supporter's club) with Sam and Katherine bringing little Jackson into the world. The arrival and rapid development of a little one as he finds his way in this world is a miracle, which we are so grateful to be a part of.
We are also in the position of movement out of the practice. This type of movement isn't always pleasant but we realise (and sometimes reluctantly accept) that it is always best for all concerned.
In the next month we will say goodbye to Sharyn who has chosen to spend more quality time in the evenings with her lovely little boy. Sharyn has graced the front desk with her warmth and ever-present smile for her time at CCK. We wish Sharyn the very best for her forward journey. One great bit of news, though – she has agreed to still decorate the black board with the monthly theme – YES.
Both Susan and Caroline are also moving on within the next month or so. This 'movement' feels worse than having a big stretch on the wrong side!! – YUK. Susan & Caroline are near and dear to us all at CCK and I am sure they are close to your heart if you have come across them.
Susan is freeing herself up to practice full time at her practice in Palmwoods. Susan has been a valued part of the CCK 'family' as a practice member, CA and then as a chiropractor for over a decade. We will miss Susan and we are so appreciative that she has been part of CCK and our community for this time.
Caroline has grown up in CCK also. From being adjusted at CCK she then worked as a CA as a 15 year old and she also has ticked off over 10 years with us. Caroline and her husband, Derek are setting up a practice in Maroochydore and we wish them the very best for their new and exciting venture.
These three people are such big givers and you, me and we are so blessed to have shared our journey with these magnificent people. Their legacy at CCK will carry on and we are so glad that they will remain in the area.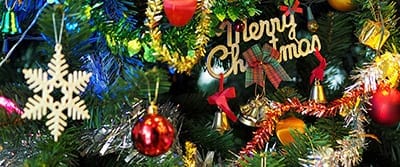 Life doesn't tolerate a vacuum and as it always happens when you let go and allow for movement to occur there is something (or in this case, someone) that steps up to fill the gaps. We are so fortunate to have three amazing new chiropractors lined up to provide you with awesome chiropractic care in 2018. We wont go into the details of these new additions yet – you'll hear from them in the newsletters over the next few months.
As I stated earlier in this article, the real gift lie within us. We have all been touched by Sharyn, Susan and Caroline's great skills of empowerment and at the same time you have your real gifts within you. The world is constantly available to receive your gifts so make sure that you give to empower and to move others to a higher level.
In my experience the more you do for others without expectation of return, the more you'll get back from the most unexpected sources. This translates into a secret held by the rich and famous, that you can't out-give the universe. So when you travel through life bearing your gifts you will be inundated with other's gifts also.
We at CCK thank you for being an integral part of the movement that has been taking place in 2017 and thank you so much for sharing your precious gift with us and the world.
Mark